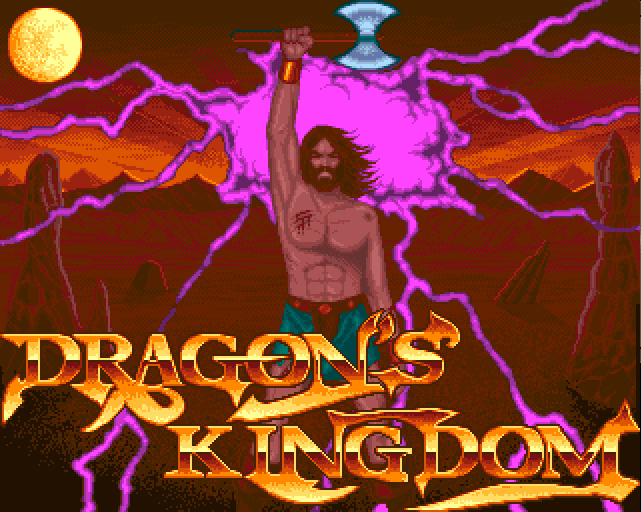 Un soupçon de shadow Of The Beast, une pincée de barbarian, ce jeu était vraiment dans l'ère du temps.
Si seulement Genias n'avait pas coulé, Dragons Kingdom aurait pu figurer parmi les meilleurs hack 'n Slash de l'Amiga.
Reste une démo qui démontre la qualité de la programmation dont bénéficiait ce projet.
Genias – Worldwide 1990
Developer: Golden Team
Coder : Francesco Martire (Matro)
Coder : Massimiliano Agostinelli (MaxAg)
Graphician : Fabio Rossi
Graphician : Raffaele Valensise
Musician : Nicola Tomljanovich (Tommy)
Misc : Nicola Tomljanovich
Download Demo